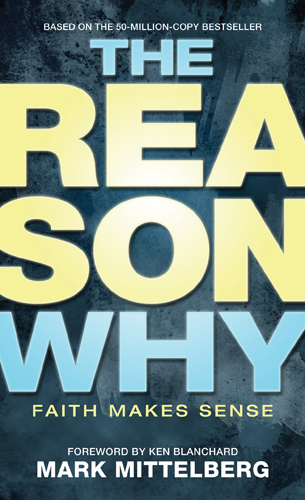 Are you struggling with your worldview? Does Christianity seem like one hot mess? This is the book for you! In this 127 page, easy-to-read book, Mark Mittelberg asks six ever-popular questions:
Is There a God?
Can the Bible be trusted?
Are we accountable to God?
Who was Jesus and what was His purpose?
Is divine forgiveness available?
What do I need to do?
Mark answers these questions with simple, understandable answers, in this updated version of Faith Makes Sense. Using many clear, concise illustrations, he demonstrates the reality of the gospel, along with the hope of God's forgiveness. Leaving no room to doubt, this is a great book to give anyone struggling in their faith.
I thought this book was a very interesting book, with modern illustrations that were very relevant to my generation. I am certainly going to recommend this to quite a few people! It had some incredibly interesting facts, and was easy enough for a 12 year old to understand. I liked the portable style of the book, which is great for on-the-spot use, and it was nice to have the chapters organized so perfectly. Overall, I can't think of anything I disliked about this book, and I would definitely recommend this to anyone in Jr. High and up!
P.S. Tyndale blog network gave me a free copy of this book to honestly review. I was not told to give a good review but rather an Honest one.