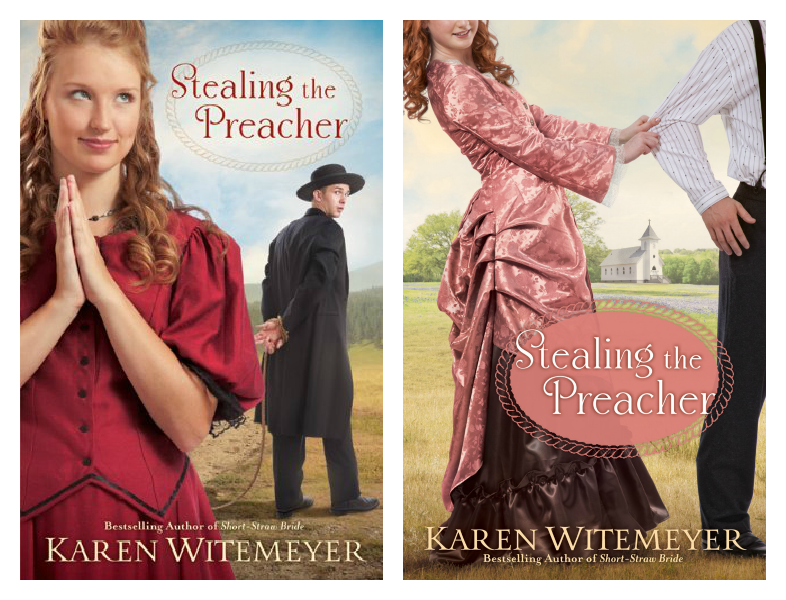 Crockett Archer is finally on His way to being a preacher. Felling called to the ministry; he is elated when he gets the chance to become a full time pastor. Then an, ahem,
mature
, bandit boards the train, and steals the preacher. Crockett is stunned to say the least, especially when he meets Joanna Robbins. Joanna is mortified that her father kidnapped a preacher. She prayed that God would send one, but surely, this is not what He had in mind.
When Crockett is in need of a job, and Joanna is in need of a preacher, they find out that God's plans can sometime be different than theirs.
I really enjoyed this book.
I especially enjoyed the semi-continuation of Short-Straw Bride, although I did not catch that is the sequel until halfway through the book! I found it to be very funny, and heartwarming. Karen Witemeyer kept with her signature sweet, and not too suspenseful storyline. My only critique for this book is that there was never any REAL suspense. Maybe for ten pages towards the end, but barely any more than that.
Overall, I give this book 4 out of 5 stars, and would recommend it as a perfect "beach read" or rainy afternoon read.
This eBook was given to me in exchange for this honest review.