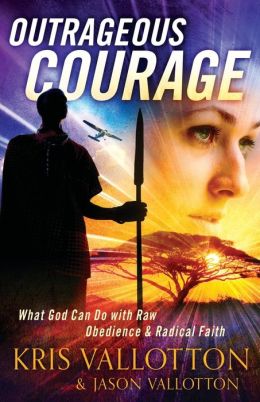 "Contained in these pages is a story that will change your life.

Consider yourself warned."
Tracy Evans is what some would call an adventurer, a thrill seeker, or even crazy. I would call her a woman who is not afraid to relinquish her life to God. So many Christians are miserable in life, living out a boring existence with the monotony, and safety, of a steady job, a house payment, and insurance. Although the former things are not bad, what has happened to risk? In this skillfully written book, Tracy Evans, missionary extraordinaire, shares her story. From a sickness filled dump in the Philippines, to an orphanage in Africa, Tracy shares about God's unending love, and perfectly timed provision.
I loved this book. I think Kris and Jason are extremely talented writers, and Tracy is one incredible messenger! She has such perseverance. Just reading about her time in the Philippines, I was amazed at the love she had for the lost. This book challenged me to look at my life, and make sure I am living it to the fullest. This book helped me to realize that I have had some trust issues with God. Tracy needed thousands of dollars worth of baby formula and God provided. If God can do that, why can't I trust Him for something as simple as tuition money? Overall, I would recommend this book to literally anyone. People of all ages can benefit from this life-altering book.
I received this book from the publisher in exchange for an honest review.