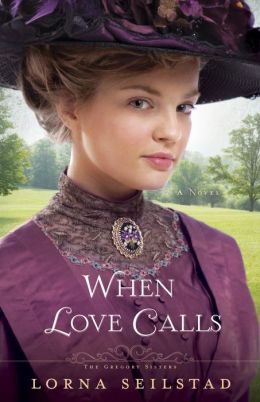 Hannah Gregory does not appreciate charity. Especially charity coming from the lawyer who took away their home. Forced out of her home with her two younger sisters, Hannah must find a way to support them and her. When she finds an ad asking for young women, she jumps on it, until she realizes that it involves following the extremely strict rules flawlessly. One of the most stringently adhered to rules is that she must never share what she hears with others. When she inadvertently overhears someone mentioning whom the culprit of the recent fires is, she struggles to decide whether she should betray the trust of her close friend, or lose her job as a Hello Girl.
I really enjoyed this book.
I absolutely loved reading about all the rules and regulations of a Hello Girl (A telephone switchboard operator) and I loved reading about the environment that they were in. The only thing negative I have to say is that the suspense is almost nonexistent. It is not bad; I just would have like a little more focus on the fires. I did love the cute details that Lorna put into the book, and the scene where she is purchasing a new dress is one of my favorites. Lorna has a gift of making characters realistic with all their quirks. Also, I always love a funny read. I am pretty sure I snorted at least twice while reading about Hannah's antics.
Overall, I would give this book 4.7 out of 5 stars. I really enjoyed the sweet way the romance carried out, while still remaining pure. I will definitely be reading more of Lorna's books.
Available May 2013 at your favorite bookseller from Revell, a division of Baker Publishing Group
I received this book for free in exchange for an honest book review.